Jabba's Film Hutt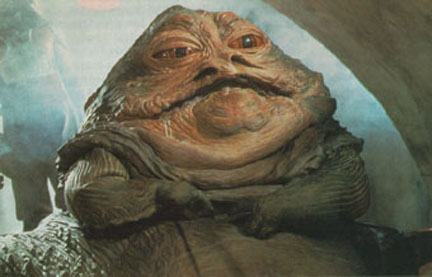 "Welcome to My Film Hutt! I know there's not a whole lot to see here now, but please bookmark me and check back soon! Heh Heh Heh Ha! This page was last updated on July 24, 1997." *drool*




* My Notebook

* Hot Page

* Jane Campion

* George Lucas

* Steven Spielberg


*** Notice: Thanks for visiting my webpage! While I was away on vacation, my e-mail folder was completely deleted. So if anyone e-mailed me between July 16th and July 26th, I didn't get it. So if any poor souls are crying because I haven't responded just e-mail me again. This little notice paragraph-thingie wont' be around anymore (sob...it's okay). From now on just check out Jabba's stats in the notebook. :) ***


Welcome to Jabba's Film Hutt- a website completely dedicated to my rather strange obsession with film. I've closely studied and reviewed movies for the past five years (since I was about 13), slowly developing respect and admiration for several very prominent figures within the film industry. Through extensive reading and countless hours spent in movie theaters (ah, those were the days), I've focused my interests on the film work of director Jane Campion, actor Harrison Ford, producer George Lucas, and director Steven Spielberg.
I must warn you, however, that I've only recently discovered the existence of HTML, shocking my poor (but so dear) friends as I begged for their assistance in creating Jabba's Film Hutt. I hope to develop this website into an informative compilation on my favorite directors and actors while also providing personal movie reviews and current movie news (I sound like a commercial...it's the rhyming, I think :) ).


My vision for Jabba's Film Hutt is very large, thus this page will most likely be under construction for a very long time . So please be patient with me- I'm a beginner.

I shall begin with my compilations on Harrison Ford's filmwork. The Campion, Lucas, and Spielberg sections will hopefully be up within a few weeks! I recently linked my Movie of the Week page, and hopefully the Hot page will be up soon-- I'm working on it!!

Geeeez I'm a busy girl- I'll be working hard over the next few months- so bookmark me and check out my progress!!


Harrison Ford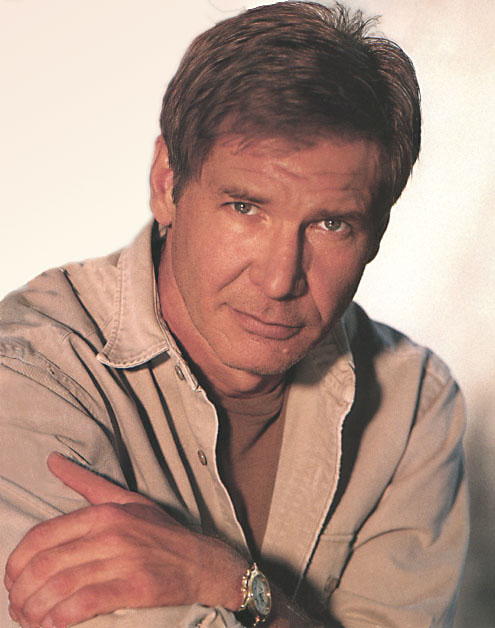 Yeah, that Indidana Jones guy...or maybe you prefer Jack Ryan, Dr. Richard Kimble, Allie Fox...perhaps Han Solo????
One only has to glance at Harrison Ford's filmwork to conclude that he is one of the most versatile actors of our time. Through a wide range of recognizable roles, Harrison Ford has steadily developed into a major hollywood icon- much to his dismay.
Did you know that he holds the record for starring in 5 of the 10 highest grossing films of all time !! Harrison definitely had (and thankfully still is having) one heck of a career- He recently told Biography Magazine, "I don't pinch myself anymore. But I do think about how extraordinarily lucky I am. And what a wonderful life I've had. Just unbelieveable"
*sniffle* I don't mean to gush but that was beautiful- just keep the movies coming...
Harrison has, however, repeatedly told the press that he dislikes discussing his private life, citing that society's "interest in actors' personal lives and opinions is just mythicalization and bullshit" (sorry, mom. I didn't say it ) My admiration for Harrison Ford's filmwork runs very deep, and I genuinely respect his wishes for his personal life to remain private. I'll try to avoid all discussion of his personal life- I won't mention any part of his life before 1973 (American Graffiti was made) and I will avoid mentioning anything about his family. But, obviously, the very existence of Jabba's Film Hutt in itself makes me a very big hypocrite. But I shall try to focus only on Harrison's filmwork and his opinions about the films (Harrison, please forgive me!!). Okay, enough of this silly rambling...On to the movies!!!
Harrison Ford's Movies
I have listed each of Harrison Ford's films (A few of his early cameo-role movies aren't shown). Each movie website includes an overview of actual film production, various critical responses, personal evaluation, cast/staff quotes, and lots of links to other great sites.
So far I've only completed the "Mosquito Coast" page. The "Bladerunner" page shall be my next focus...
American Graffiti (1973)
The Conversation (1974)
Star Wars (1977)
Hanover Street (1979)
The Empire Strikes Back (1980)
Raiders of the Lost Ark (1981)
Blade Runner (1982 and 1991 Director's Cut)
Return of the Jedi (1983)
Indiana Jones and the Temple of Doom (1984)
Witness (1985)
Frantic (1988)
Working Girl (1988)
Indiana Jones and the Last Crusade (1989)
Presumed Innocent (1990)
Regarding Henry (1991)
Patriot Games (1992)
The Fugitive (1993)
Clear and Present Danger (1994)
Sabrina (1995)
The Devil's Own (1997)
Acknowledgments- I find it very necessary to acknowledge the resources of my film information. I must confess that I've used a sundry assortment of information resources- I'll try to mention as much as possible. A lot of my information is collected and compiled through other websites (I've provided links to my major resourcers), numerous magazines (I've listed names where necessary), and several filmbooks. Much of the information on Harrison Ford comes from the great book by Lee Pfeiffer and Michael Lewis- it's called "The Films of Harrison Ford". I used it as a reference, and I must proclaim that it is a really super book- providing pages and pages of in-depth production description and critical responses. Anyone who wants to know more about Harrison Ford's movies should buy this book- it's definitely worth reading * * * *. I also consulted Douglas Brode's book on Steven Spielberg for information- ("The Films of Steven Spielberg"-another great book!).

Links

This link list will be rather lengthy- I will continue to add addresses.